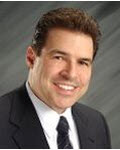 Relaxing Anxiety-Free Sedation Dentistry with Andover Dental Care.
Plus Quality Care For ...
Dental Implants
Cosmetic Dentistry
General Dentistry

Andover Dental Care serves the Andover, North Andover, Methuen, Lawrence, Tewksbury and Essex County areas. We also provide dental implants, cosmetic dentistry and wisdom teeth.
Sedation Dentistry Service Areas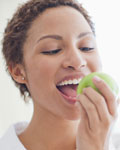 Andover
Andover - Sedation Dentistry: Sedation dentist and trusted sedation dentistry with Andover Dental Care. Contact Dr. Charles McQuade to learn about your options. We also provide dental implants, cosmetic dentistry and wisdom teeth.
North Andover
Sedation Dentistry - North Andover: Call us today at (978) 470-8855.  The team at Andover Dental Care is highly trained in conscious sedation to help alleviate dental fear and stress.
Methuen
Sedation Dentist - Methuen: As a sedation dentist Dr. McQuade is also skilled in helping patients overcome dental anxiety.  Many patients can now have the beautiful smile they have always wanted.
Lawrence
Sedation Dentistry - Lawrence: If you've been putting off dental care for years, now is the time to contact Andover Dental Care.  Call our friendly team at (978) 470-8855 to schedule a consultation.
Tewksbury
Sedation Dentist - Tewksbury: Dr. McQuade and his staff are committed to helping you understand your sedation dentistry options.
---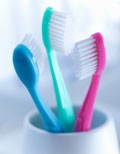 Essex County
Essex County - Sedation Dentistry: Dental phobias, fears and anxiety can all be treated with this exciting new conscious sedation protocol.
More About Sedation Dentistry
Sedation Dentistry - Andover: If you are searching for a sedation dentist in the Essex County area, look no further!  Call Andover Dental Care at (978) 470-8855 for the professional, affordable dental care you deserve.
Meet the Dentist
Dr. Charles McQuade and his friendly team are committed to helping your receive the personalized sedation dentistry care you need. At Andover Dental Care our staff is trained in the latest techniques.
Dental Care Andover Massachusetts – Respected sedation dentist offers affordable sedation dentistry including conscious sedation to ease the stress of cosmetic dentistry .
Financial Arrangements
Dental Insurance Andover MA - Most Carriers Accepted. Dental Insurance Andover Massachusetts - Call Andover Dental Care at (978) 470-8855 - We can help you with your dental insurance needs.
Andover
Andover - Sedation Dentistry: Our patients tell us that they are very pleased with their dental care from Dr. Charles McQuade. Personalized service is our highest priority at Andover Dental Care.
---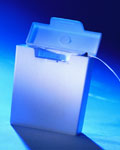 Map and Hours
If you need to find a dentist contact us at (978) 470-8855 for a map, office hours and directions. We're looking forward to helping your learn about your options for affordable sedation dentistry.
What We Offer
Sedation dentistry in Andover while you relax with trusted sedation dentist Dr. Charles McQuade. We offer convenient appointments that are designed to fit your busy lifestyle.
Other Services
Dental Implants Andover can be performed with sedation dentistry.  Talk with Dr. McQuade about your options for implant dentistry.  Our friendly, caring team of dental professionals is looking forward to meeting you.
---
Other Highly-Qualified Internet Dental Alliance Practices Around the Country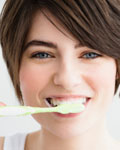 Fairfax, VA
Experienced Fairfax sedation dentist Dr. Hanah Pham offers stress-free conscious sedation. Sedation Dentistry Fairfax - Patients struggling with dental anxiety or dental phobias should phone Reston Sunrise Dentistry at (855) 463-7767 for a sedation dentistry appointment.
Columbus, OH
Phone (614) 878-6417 and chat with a helpful staff member to schedule an appointment with Columbus cosmetic dentist Dr. David Verzella. Cosmetic Dentist Columbus - Prairie Dental Excellence provides skillful cosmetic dentistry for professional dental makeovers.
Auburn, IN
For gentle Auburn sedation dentistry, call Auburn Dental Associates at (855) 541-0495 today for an appointment. Auburn Sedation Dentist - Relaxing care with sedation dentist Dr. Daniel Schmidt can provide relief from dental anxiety and dental phobia.
Rockville Centre, NY
Michael J. Rechter, D.D.S offers experienced Rockville Centre root canal treatment for an abscessed tooth or other tooth pain. Rockville Centre Tooth Pain - To set up an endodontic consultation with root canal dentist Dr. Michael Rechter, call (844) 300-7337 and schedule with our friendly dental team.
Pleasant Ridge, IN
Dr. Jordan Balvich is a dedicated Pleasant Ridge dentures dentist who provides help for patients who need false teeth. Dentures Pleasant Ridge - To schedule a dentures dentistry exam, phone (855) 853-4926 the friendly team at Jordan J. Balvich, DMD, PC.
Fulton County, GA
Trusted Fulton County Cosmetic Dentist - For skilled and affordable cosmetic dentistry, call Pampered Smiles today at (844) 309-6345 to schedule an appointment. Dr. JD Murray is a trusted Fulton County cosmetic dentist providing teeth whitening, dental veneers, dental crowns and bridges, tooth bonding and restorative dentistry.
Richardson, TX
Make an affordable and convenient dental work appointment with Richardson dentist Dr. Philip Kozlow by calling (855) 586-4529. Dentist Richardson - Receive skilled dentistry at Philip R. Kozlow, D.D.S. to maintain healthy a healthy smile.
Gold Coast, IL
Receive personalized Gold Coast Invisalign dentistry at University Associates in Dentistry by calling (855) 443-4781. Invisalign Braces Gold Coast - Invisalign dentist Dr. Kathryn Delfs provides clear braces for adults and teenagers.
Wantage, NJ
For Wantage orthodontic dentistry, phone Heritage Dental Care at (844) 308-1259 to arrange a consultation for dental braces. Orthodontics Wantage - Orthodontic dentistDr. Barry Eisenman provides experienced care to straighten crooked teeth.
Chattanooga, TN
Patients searching for a highly-skilled Chattanooga Invisalign dentist should contact Brogdon Dental PC. Chattanooga Invisalign - For removable clear aligners, contact the Invisalign dentistry practice of Dr. Joseph Brogdon at (844) 310-1347.